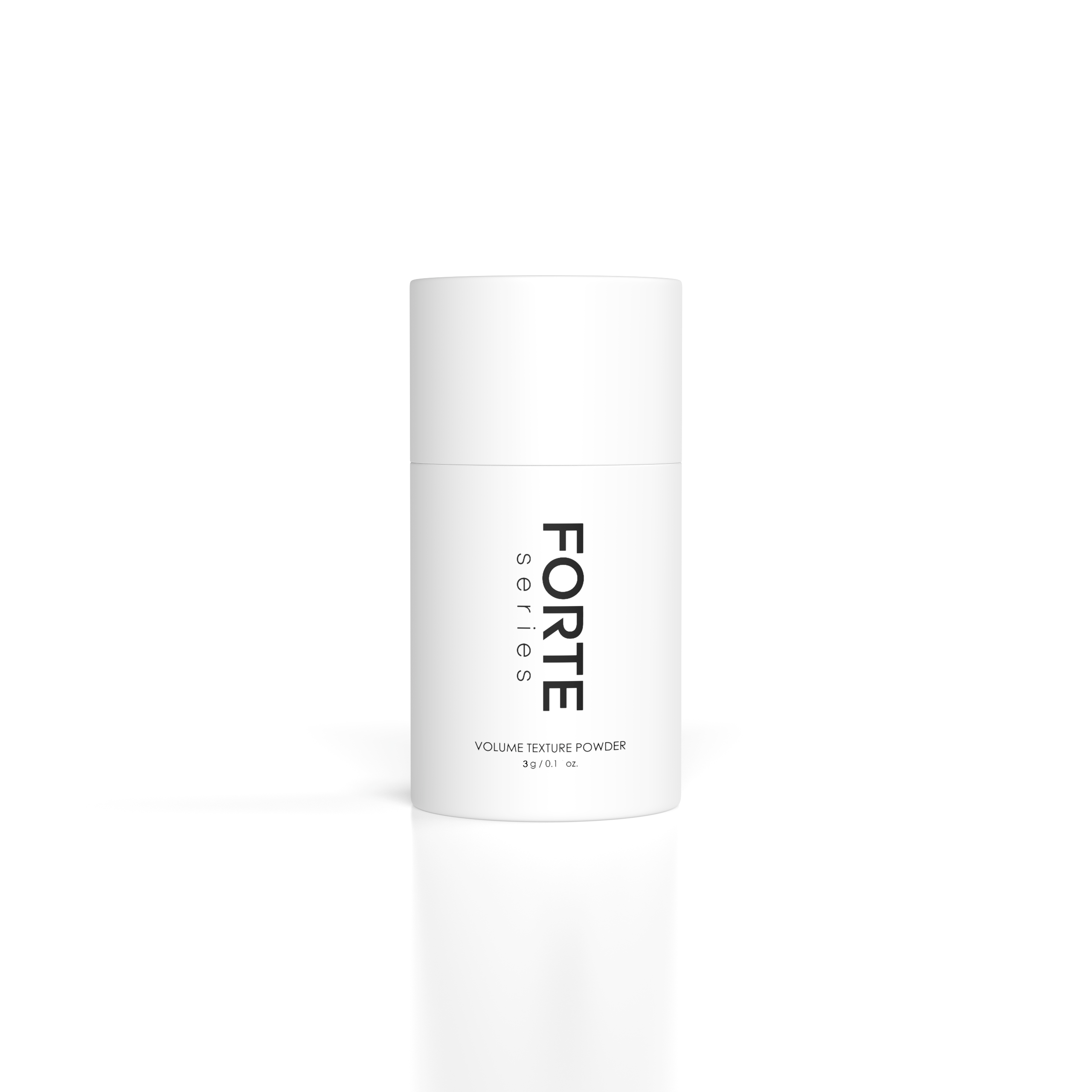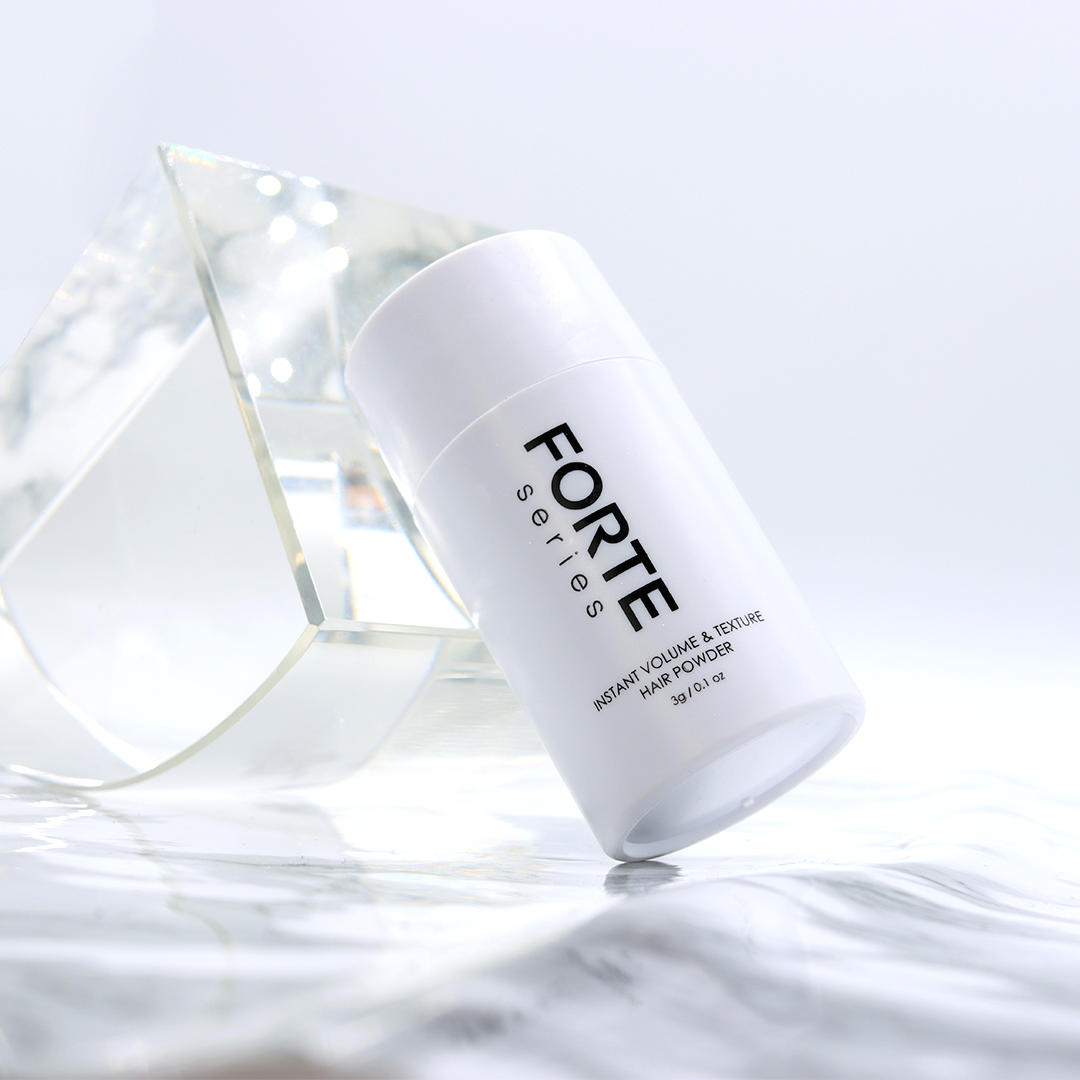 Texture Powder - 0.1 Oz | Instant Volume & Texture
Forte Texture Powder is your new go-to tool for instant volume & thickness — transform a flat, lifeless hairstyle into a dynamic, texturized look in just a few seconds!


Usage may vary depending on hair length: Typical usage duration 2-3 months*

Texture Powder - 0.1 Oz | Instant Volume & Texture
Sprinkle, Scrunch,
and Go!
A quickie sprinkle is all you need to transform dull, lifeless hair into a bold, dynamic look that's guaranteed to have you showered with compliments!
Benefits
BARBER QUALITY INGREDIENTS
Made with extracts of Shea Butter, Argan Oil and Aloe.
versatile mattifying styling tool
Perfect for crops, crew cuts, messy quiffs, and fringe hairstyles.
EFFORTLESS TEXTURE
Adds extreme volume and long-lasting hold without leaving an oily, greasy, or sticky residue.
easy wash out
New easy-to-apply formula to help you achieve your desired look in half the time and rinses out with just warm water!
How to use
Ever wonder how to use our Texture Powder? Here are some steps that you can follow
Thoroughly dry hair from root to tip.
Apply 3-5 shakes of Instant Volume & Texture Hair Powder directly to the hair.
Use a scrunching motion to work in the powder and increase volume.
Use fingers to twist and pull sections of hair to create texture.

UNLEASH YOUR HAIR'S POTENTIAL WITH OUR
Styling Matrix
GUYS LOVE THE Texture Hair Clay
Extreme Hold
"In love! The clay came out like butter and has that signature scent I love."
"Super smooth, emulsifying felt almost like a lotion"
"Has a creamy, soft scoop but still has the same hold as the original. They knocked it out of the park with this modification."
GET THE ANSWERS YOU NEED
If the question that you are looking for is not listed, please send it to us and we will get back as soon as possible.
Send your question
Do anything with your doo. Magic powder.
I've never used such an insane product before. It takes my hairstyling to a whole new level that is unachievable with any other hair product. I have really fine, thick hair, then tends to want to lay really flat when it is longer, and this stuff holds it up even in those conditions. Also, I just got my hair cut down to a fade with a much shorter top (2"), and it's like the only hair product that can do anything with my doo. =)
Maybe I just don't know how to use it
It's a quick accessible product, that does hold. But with my hair it didn't give it much texture.
The packaging is a little unconventional since it stops pouring the powder after a while and I have to rub my hair for a long time for the white of the powder to go away but overall great hold for everyday use.
Awesome
I personally Love it, the volume it gives with such a strong hold, amazing. So easy to apply and adds crazy texture!!
Love it!
It took me awhile to understand how to use it. The videos help a ton. After figuring it out, I won't use anything else. I use it to add texture to medium length hair after using one of the pastes and spray. Takes away some of the shine for a more natural look.